Mastering The Elemental Strategies
Learn the strategies that separate Aiki Ninjutsu from other Martial Arts
Watch Promo
This course will cover how to use the Earth, Water, Fire, Wind and Void Elements of Aiki Ninjutsu. These strategies will teach you how to use the Kihon (fundamental) techniques based on how you feel at the time. Do you feel confident, intimidated, assertive or compassionate? This course will make sure you have aligned your attitude with the proper way to apply your technique.
Topics for this course include:
Earth - Holding Your Ground Without Having To Be Stronger Than Your Opponent

Earth Ikkyo
Earth Ura & Hon Gyaku
Earth Omote Gyaku
Earth Musha Dori
Earth Oni Kudaki
Earth Rokkyo
Earth Shiho Nage

Water - Strategic Angles To Take Your Opponent Apart


Proactive Water Ikkyo
Proactive Water Techniques to the Inside
Reactive Water Movement

Fire - Stealing Your Opponent's Time And Space


Fire Ikkyo
Fire Inside Gokyo
Fire Ganseki Nage

Wind - Evading Your Opponent To Set Them Up


Wind Ikkyo
Wind Sankyo
Wind Gokyo (Inside & Outside)
Wind Rokkyo
Wind Shiho Nage
Wind Musha Dori
Wind Oni Kudaki

Void - Changing Elements To Confuse Your Opponent


Fire into Wind/Earth/Water
Earth into Fire/Wind

How to Master the Elements
Your Instructor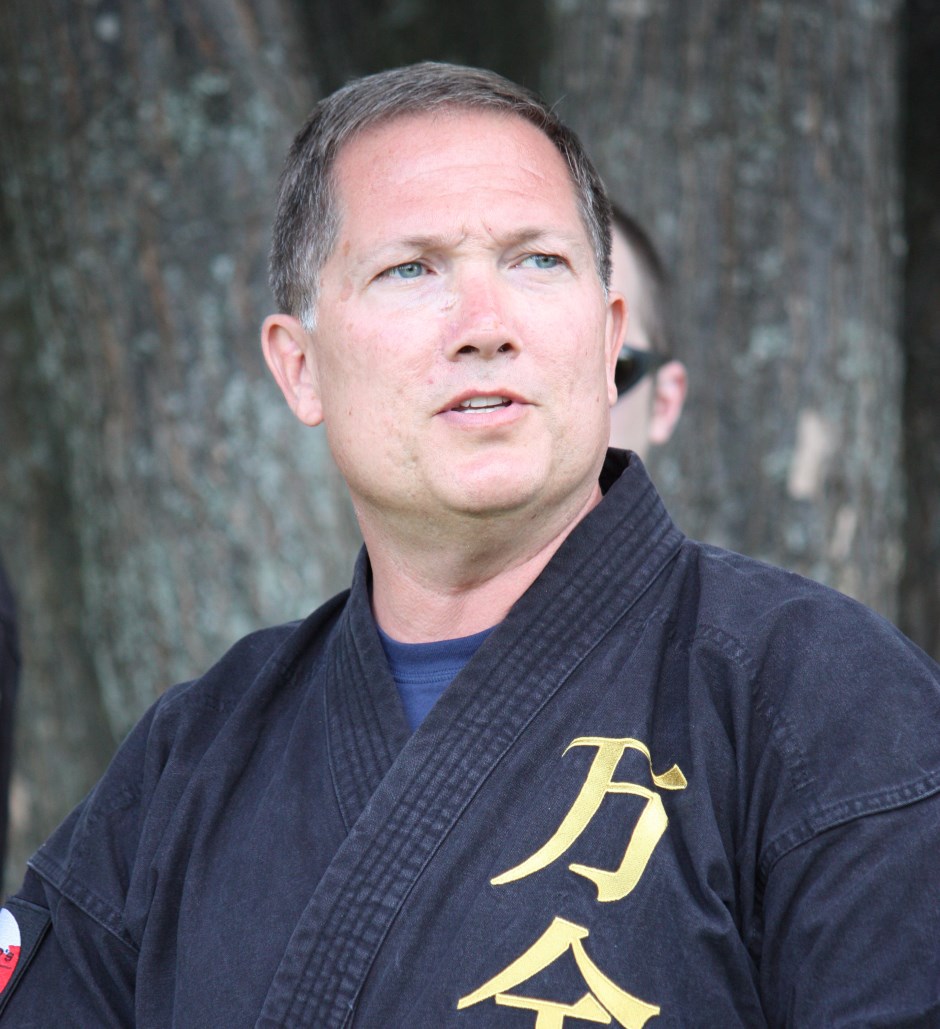 Michael is the Owner of Warrior's Edge Martial Arts; Head of Banzenkan Aiki Ninjutsu
Background:
Over 40 years training in the martial arts
7th Degree Black Belt in Banzenkan Aiki Ninjutsu
3rd Degree Black Belt in To-Shin Do – Former Senior Instructor in Stephen K. Hayes' Quest Organization
1st Degree Black Belt Aikido
Awarded title of Kan-cho, "Head of the Organization" for the Jizaikan in 2008
Formed the Banzenkan "Organization of Perfection and Flawlessness" in 2011
Graduate of ESI (Executive Security International). One of the top rated bodyguard schools in the US.
Served as a member of an elite executive protection detail and as an in-house SWAT team member at a nuclear facility
Former United States Marine Corps Security Force Team Member and Marksmanship Instructor
Developed S.A.F.E. (Safety Awareness Fundamental Education) self-defense program for middle school, high school and college students as well as professionals in law enforcement, and security fields.
Course Curriculum
Earth Element
Available in days
days after you enroll
Water Element
Available in days
days after you enroll
Fire Element
Available in days
days after you enroll